Bodhi Yoga

Bodhi Yoga is the largest brand in Europe for yoga and yoga props and thereby the most complete yoga and meditation brand for consumers and wholesalers. The brand represents a wide range of products that meet the needs of the contemporary yoga practitioner.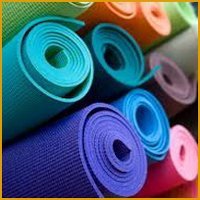 Every yoga practitioner has its own desire and preference for a certain yoga mat, in terms of material and/or size. An environmentally conscious yogi and yogini goes for a eco-friendly Yoga mat and yoga prop.

In the Bodhi Yoga the yoga block range also, pleasant to use and practical to stay in the correct yoga posture when the flexibility of the muscles is not optimal. The yoga block is in different designs and materials available. A yoga block is a widely used yoga tool.

The yoga bolster Basic, model round from the Bodhi Yoga line is of high quality and provides an accurate support to the spine and upper back. Dais of twill cotton is filled with spelt sleeve, has a lining with zipper and a removable cover with zipper and carrying strap.

The Bodhi Yoga Asana belt is mainly a practical tool, it helps to develop the muscles and prevent injury as overstretching. Yoga straps can be used in different ways and at different positions, an ideal supportive tool.

An eye-pillow will make you feel releaxed and shut down your environment, creating a relaxed attitude. The Bodhi Yoga eye-pillow are filled with the delicious smells of organic linseed (flax) and Lavender (organic flowers). Very supportive during meditation tool.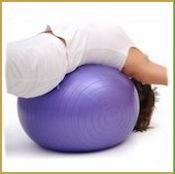 Bodhi Yoga balls is a tool to develop flexible muscles. The yoga ball can be used for physical therapy, fitness, Pilates, rehabilitation and occupational therapy. The exercise ball is a useful training aid for strength, coordination, movement and balance.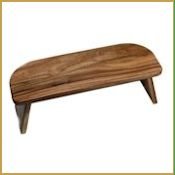 Yoga chairs and banks are specifically developed to the yoga exercises in a good way. Using the yoga bank opens the chest. The stable yoga chair is a tool to various yoga exercises to perform well. The meditation benches will make you slightly higher and firmer.

For a pleasant, relaxing Bodhi Yoga massage the Vital Acupressure and Swedish acupressure mat, based on the Indian bed of nails. But also the Trigger point massage roller and Shiatsu device is a welcome tool to relax the muscles an d mind.

In the Bodhi Yoga blankets line consists of yoga rug, blankets, bedspreads and towels with and without grip studs, from cotton and fleece. The blankets and rugs are commonly used as shawl during meditation or as lay-on cloth on the yoga mat.

To make your yoga and meditation equipment to store or to transport there are several Bodhi Yoga bags available. The yoga bags are made of sturdy material and features a handy carrying strap and storage space. Also useful are the different straps, already missing here the extra storage space